Editor's Note: Yesterday Larry Baer sent me an interesting email addressing the upcoming season, Spring Training and attendance at the ballpark. I have copied it below for your reading pleasure. 
Dear George,
Happy New Year!  I hope you are safe and healthy and looking forward to the upcoming baseball season.  While our state and country continue to face many challenges resulting from the pandemic, I am feeling more optimistic as vaccines begin to become available in our communities.  We certainly have a ways to go until we get past the pandemic, but we are encouraged and can see a pathway to welcoming our fans back to Oracle Park.To that end, we wanted to provide you with an update on the 2021 season and our plans for re-opening Oracle Park.  We realize that there may be more questions than we have answers for at this point, but we can at least start with providing an overview of our approach to our health and safety planning.
Update on Spring Training reporting dates and the start of the 2021 Regular Season 
Major League Baseball has announced the dates for the start of Spring Training (pitchers and catchers on February 15) and the regular season (April 1 at Seattle). As those dates get closer, MLB — in consultation with public health authorities, medical experts and the Players Association — will determine whether any modifications should be considered in light of the current surge in Covid-19 cases. As such, we remain extremely flexible and are planning for a number of scenarios to respond to the changing dynamics.
Additionally, with Covid-19 cases fluctuating throughout California, we don't yet know when we will be allowed to bring fans and employees back to Oracle Park.  City and County of San Francisco Public Health officials have the ultimate authority on determining when we can re-open Oracle Park.  We are in regular contact with both local and state officials to ensure that we follow all appropriate guidelines as we develop our health and safety protocols.
It is also important to note that since all MLB teams are subject to their own city and county public health guidelines, MLB ballpark re-openings and their ability to have fans in attendance will vary throughout the state and the country.
FanSafe Planning & Approach
We share our fans' top priority of health and safety and we are actively planning for the safe re-opening of Oracle Park in 2021. These plans build upon the original Oracle Park Covid Action Plan that was created for the 2020 baseball season and approved by the San Francisco Department of Public Health.  All of our 2021 plans and protocols are subject to approval by the San Francisco Department of Public Health.  We are currently preparing detailed plans and protocols in four primary focus areas:
Health, Safety & Hygiene — We have developed and initiated best-in-class standards for a clean and healthy venue and we recently achieved GBAC (Global Biorisk Advisory Council) Accreditation for our sanitation practices. We have initiated robust Covid testing for all of our employees working at Oracle Park.  Since last year, we have operated and will expand a strict App-based health screening program for anyone entering the ballpark.
Ballpark Access, Concessions & Experience — We are exploring modifications to our entry experience to maintain security and enhance health and safety.   Health screenings, face coverings and social distancing will initially be required in all areas of the ballpark in 2021. We expect to substantially modify how employees and fans navigate Oracle Park with an enhanced way finding program.
Plans are also being developed to offer a complete Oracle Park food and beverage experience utilizing the MLB Ballpark app.
Ticketing and Ballpark Seating
We are preparing seating plans that enable social distancing and conform with any additional health and safety requirements.  Plans will prioritize Season Ticket Members (STMs) and make best efforts to maintain their seat locations. Traditional ticket selling will be impacted by the pandemic and we are developing plans and products to meet the needs of fans in this unique environment.
Transportation
The pandemic has had major impacts on the transportation system that serves the ballpark.  The Giants are working with all transit operators to be sure fans continue to have a wide array of transit options to access Oracle Park in 2021 and beyond.  The Giants are also developing new parking options for those who drive or bicycle to Oracle Park.  The Giants will continue to actively support and promote the ease of walking or utilizing ride-share.
Keeping our Fans Informed
Given the current uncertainty surrounding the pandemic, our planning will continue to evolve as new information becomes available. Our goal is to keep you informed every step of the way.  In the next few weeks, we will launch our FanSafe Program to provide you with regular pre-season updates and to offer additional information on health and safety planning as we move closer to re-opening the ballpark.
On behalf of the entire Giants organization, I want to thank you for your continued support and patience as we navigate these challenging times.  I hope you and your loved ones remain safe and healthy in this new year and we can't wait to welcome you back to Oracle Park as soon as it is safe to do so.
Warm Regards,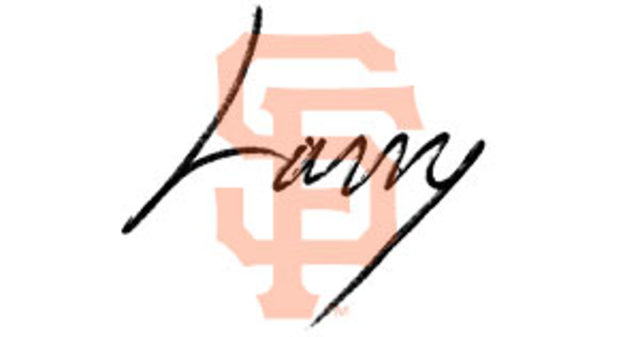 Larry Baer